en
Zaire-Emery absent until 2024 after his injury with the France team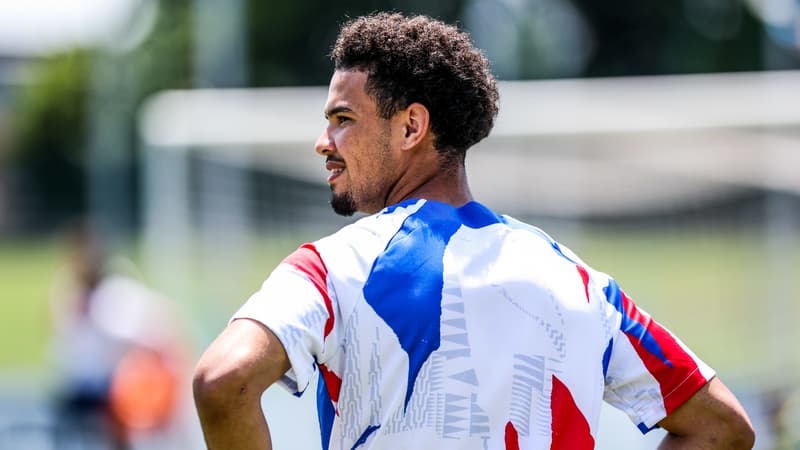 PSG communicated this Monday on the injury of Warren Zaire-Emery. The 17-year-old midfielder, victim of a sprained right ankle during his first selection for the French team against Gibraltar (14-0), will remain in treatment until the winter break.
We will have to wait before seeing Warren Zaire-Emery again. The PSG midfielder was injured during his first selection with the France team against Gibraltar, Saturday in Nice, in the Euro 2024 qualifiers (14-0). When scoring the Blues' third goal, the 17-year-old was the victim of a very dangerous tackle in the area. The crack player of Martinican origin suffers from a "medium severity sprain", PSG announced this Monday in a brief press release.
The gifted Parisian will have to observe a period of convalescence, far from competition. Zaïre-Emery "will remain in care until the end of the international break," specifies the capital club. He should therefore not play again before 2024 and miss at least the next seven matches of the French champions. In detail, he will miss four Ligue 1 posters (against Monaco, Le Havre, against Nantes and Lille) and two in the Champions League (against Newcastle and Dortmund).
Zaire-Emery had only missed one match this season
A serious blow for Luis Enrique, who made WZE one of his core men when he arrived on the PSG bench last summer. Since the start of the season, the native of Seine-Saint-Denis has participated in all the Parisians' matches, with the exception of the Strasbourg reception at the end of October (3-0), due to a small physical problem. .
Centerpiece of the midfield, Warren Zaire-Emery scored two goals and provided five assists in fifteen appearances (all competitions). Enough to open the doors of the Blues to him, after being upgraded and promoted to captain by Thierry Henry among the Espoirs. We will now see how the condition of his sore ankle evolves. PSG will start 2024 with the Champions Trophy against Toulouse on January 3, at a location that remains to be determined.