en
why the match against Gibraltar is important for the destiny of the Blues at Euro 2024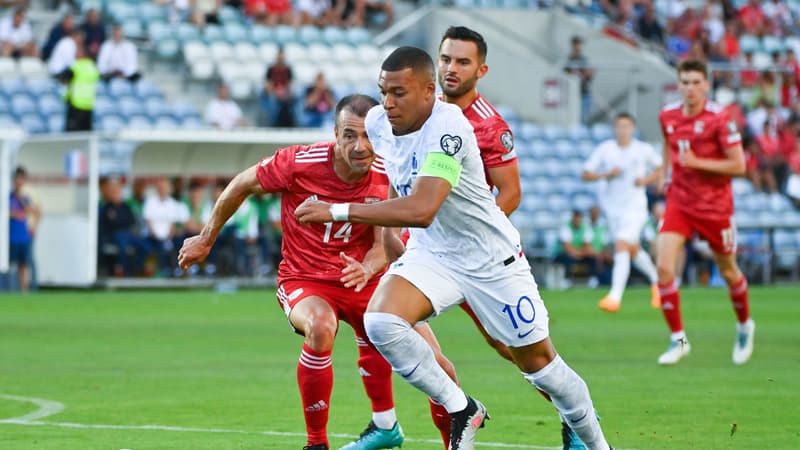 Already qualified for Euro 2024, the France team is not on vacation when it comes time to face Gibraltar on Saturday and Greece on Tuesday. The Blues still have one last objective to achieve before fully preparing for the big meeting of the summer.
No, the last gathering in November is not without sporting goals for the Blues. If Didier Deschamps' men have validated their ticket for the Euro which will take place in Germany from June 14 to July 14, 2024, since their success in the Netherlands in October, they have two qualifying matches remaining, against Gibraltar (Saturday ) and Greece (Tuesday). Two matches without stakes? Not entirely.
With six victories in as many matches, the French team has 18 points. A quota not yet sufficient to be among the seeds for the draw for the final phase, organized on December 2 in Hamburg. Alongside Germany, the organizing country, there are five places left to take in pot 1.
>> News from the French team live
Three points are enough
Before the last two days of qualifying who have no shortage of issues in the other groups, France is among the top seeds. But the final matches could change everything. To avoid unnecessary calculations and headaches, the situation is simple: Kylian Mbappé and his teammates are three points short of validating this seeded status. A victory against Gibraltar on Saturday in Nice would therefore solve the problem.
Didier Deschamps also recalled the issue last month. "It's not enough to be first. The players have known it for a while, we will need more than 18 points. We must not neglect our next two matches with the reception of Gibraltar and this trip to Greece. We are not going to let go and always remain with high demands." Being seeded should – a priori – allow the Blues to have a favorable draw for the group stage.
But it's not always the case. During the last edition in 2021, the Tricolores were placed in hat 2 despite a first place in their qualifying group. Deschamps' men were able to emerge at the top of the group of death made up of Germany, Portugal and Hungary, before falling to Switzerland on penalties in the round of 16.