en
"Who is this guy?", Cristiano Ronaldo reframes a former Portuguese hopeful who assures that he could have been better than him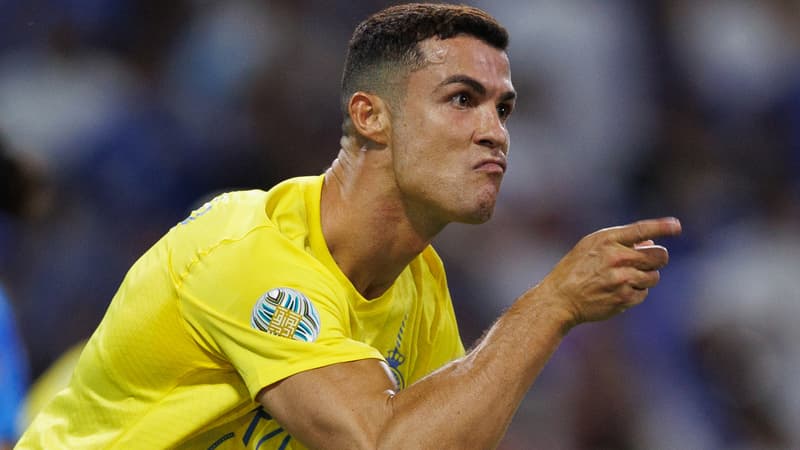 On social networks, Cristiano Ronaldo responded sharply to Fabio Paim, a former great hope of Portuguese football, who believes that the Al-Nassr player should give him one of his Golden Balls.
Despite his exile in Saudi Arabia, Cristiano Ronaldo continues to be decisive with Al-Nassr. At 38, the Portuguese international already has 13 goals in 12 league games, and has scored ten times in nine Euro 2024 qualifiers with Portugal. With his XXL track record and his five Golden Balls, CR7 handles the ball as well as his way of putting people back in place. Fabio Paim experienced it.
Podcast guest Without Remorse, the former "child prodigy" of Lusitanian football looked back on his career, which ultimately did not live up to his hopes but also those of football fans. But the latter could have had a better turnaround if Fabio Paim had taken charge. Well, according to him.
"I marked a generation"
"Cristiano Ronaldo should give me one of his Ballons d'Or. I went to Sporting when I was seven, I was brought up there. I grew up there. Those were glorious years when I earned everything I could. I didn't get to where I could have been, but I left my mark on a generation," he believes. "If people don't forget me, it's because I left their mark on them. I joked that I thought Cristiano Ronaldo could give me a Ballon d'Or. But I was humbled. If I had half the mentality of Cristiano, it wouldn't be him and Messi. It would be me, him and Messi and maybe he wouldn't have won the Ballons d'Or that he won. Maybe one of them would have been mine."
This daring outing had the merit of making the captain of the Portuguese selection react, who responded sharply on social networks. "WTF, who is this guy?" Cristiano Ronaldo wrote on Instagram.
Trained at the Sporting academy, Fabio Paim, who was loaned to Chelsea for six months in 2008, never managed to establish himself in a club and has multiplied his experiences across the four corners of the globe, with 19 teams in China , in Qatar, Lithuania and even Angola. In parallel with a sporting career that never took off, Fabio Paim had problems with the law and even went to prison in 2019 after being arrested for possession of cocaine.