en
"What did he do in Monaco?" Der Zakarian trashes Thierry Henry after his criticism of Ligue 1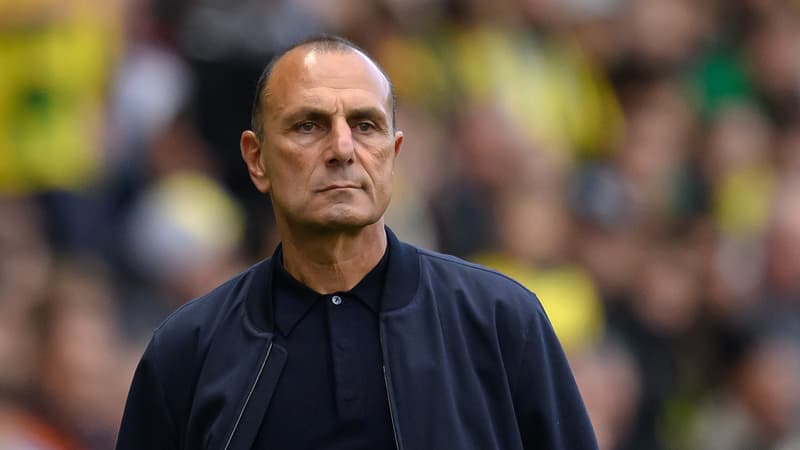 In an interview granted Monday to Midi-Libre, Montpellier coach Michel Der Zakarian responds without holding back to Thierry Henry's criticism of the low number of goals scored in Ligue 1 this season.
Michel Der Zakarian is not the type of coach to use wooden language. The Montpellier coach is used to saying what he thinks. So when Midi-Libre asks him about the lack of spectacle in Ligue 1 and more precisely about the criticisms of Thierry Henry, the 60-year-old technician gets seriously annoyed.
Last week, in the middle of the international break, the coach of the France Espoirs team pointed out the small number of goals scored in our championship : "Nice is 2nd with 13 goals, so does that surprise you", he asked before continuing: "I hope they will be the only two weekends with 13 and 12 goals. All this happened with Chelsea-Manchester City (4-4), it scores even more. We had Rennes-OL and Lens-OM. We just had to watch Chelsea-Manchester City," regretted the 98 world champion at a press conference.
Der Zakarian: "Whether he wins 5-0 against Spain or Italy and I will say bravo"
Criticisms difficult to accept for Michel Der Zakarian who did not hold back from tackling the former Arsenal idol in an interview with Midi-Free : "I don't agree with Thierry Henry. Where did he coach? What did he do in Monaco? He did three months and he left. The guy works for the FFF and criticizes French football. It's bullshit !"
And MDZ adds another layer: "It's easy to denigrate the championship when you're coach of the France Espoirs team. He won twice 4-0 but against whom? He didn't beat anyone. Qu 'he wins 5-0 against Spain or Italy and I will say bravo.'