en
UEFA fines OM after using smoke bombs in Athens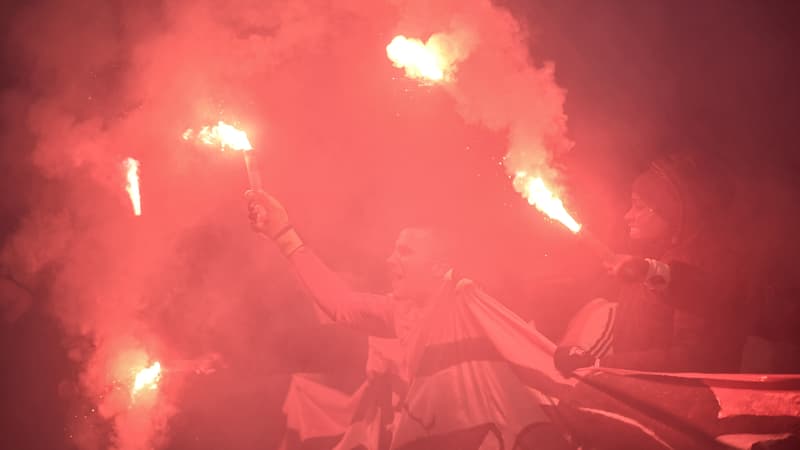 UEFA sanctioned OM this Monday with a fine of 80,000 euros after its ultras set off several smoke bombs and torches inside the AEK Athens stadium on November 9. Other European clubs have also been sanctioned for the same facts.
Smoke bombs are expensive. Olympique de Marseille was financially sanctioned with a fine of 80,000 euros by UEFA this Monday evening. The appeal body of the European body thus rendered its decision after the use of torches and smoke bombs by the Marseille ultras in the grounds of AEK Athens, during the Europa League match (won 2 to 0 by OM), on November 9.
The meeting, however festive between the supporters of the two clubs, like during the first meeting, has not experienced any excess but in its disciplinary regulations, UEFA lists the use of a pyrotechnic device in a stadium as being punishable by fines. If for each smoke bomb used the fine generally amounts to 500 euros, UEFA grants itself the right to decide the overall amount according to the "particular circumstances specific to each case".
A fine half as high for damage to the Young Boys ultras of Bern
In the same note published by the governing body of European football, several other financial sanctions also fell affecting five other clubs. In addition to the closure of its North Stand for the next home match, AEK Athens was fined 60,000 euros for using smoke bombs. The Greek club was also fined 16,000 euros for blocking public roads by its supporters on the sidelines of the match.
Crackling of smoke bombs, tearing of seats, damaged toilets, throwing of projectiles… while the supporters of the Young Boys of Bern caused several damages, in front of and inside the Manchester City stadium, during their meeting in the Champions League on November 7the Swiss club will, for its part, have to pay a fine of 40,000 euros in total.
Three other clubs, FK Čukarički, HJK Helsinki and Eintracht Frankfurt, all competing in the Europa Conference League, were also fined several thousand euros.