en
Thierry Henry's reaction to Michel Der Zakarian's big tackle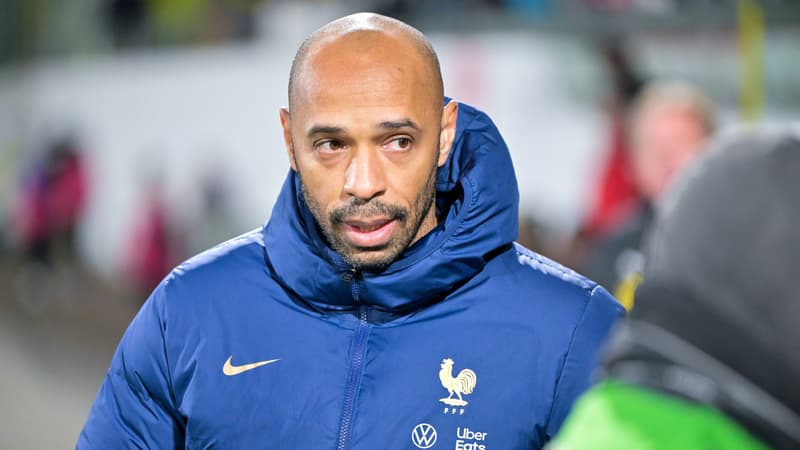 Criticized by Michel Der Zakarian, the Montpellier coach, on his recent comments concerning Ligue 1, Thierry Henry reacted this Monday evening. Without getting into the game of little sentences.
A complicated Monday for Thierry Henry. Because his France Espoirs team, already beaten in Austria last Friday (0-2), collapsed against South Korea in a friendly match (0-3), but also because when he woke up, the coach of the Bleuets probably discovered the enormous charge from Michel Der Zakarian, coach of Montpellier, concerning him.
Reacting to Henry's recent release on the weak spectacle in Ligue 1 recently, "MDZ" went there French in an interview with Midi-Libre. "I don't agree with Thierry Henry. Where did he coach? What did he do in Monaco? He did three months and he left. The guy works for the FFF and criticizes French football. It's a bullshit," the MHSC coach first squeaked. Before continuing: "It's easy to denigrate the championship when you are coach of the France Espoirs team. He won twice 4-0 but against whom? He didn't beat anyone. Let him win 5- 0 ahead of Spain or Italy and I will say bravo."
"I didn't attack anyone."
Very noticed, these remarks from Der Zakarian were relayed Monday evening to Le Havre, and earned Henry to be questioned on the subject in a post-match press conference. But rather than entering into an open conflict with his elder, the Espoirs coach preferred to respond a little sideways, without throwing fuel on the fire.
"I know that some journalists like to speak for certain people but if you were at the press conference (where he spoke on the level of L1, Editor's note), I didn't attack anyone," commented Thierry Henry . "Quite simply."
The technician was more vocal, however, about the poor performance of his players. "At some point when you don't do what you have to do in a football match, you're going to get punished," he lamented. "It hung over our noses when we played in Bosnia. It's really hard to accept, I'm talking about the 2nd and 3rd goals. In the U20s it's not easy. We were good for a while and now it's less good. It's a string of two defeats without scoring a goal. Ending the year like that isn't great."
CC with Christophe Lecuyer