en
Eritrea withdraws from qualifiers… for fear that players will flee the country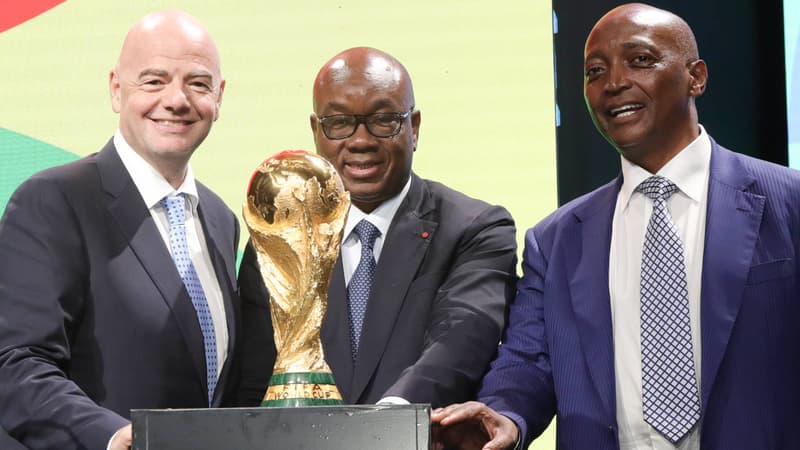 Fifa and CAF have confirmed that the Eritrean Football Federation has withdrawn from the remainder of the 2026 World Cup qualifiers. A decision which would be motivated by the fear of seeing certain internationals take the opportunity to defect and not return to the country. country.
One less opponent for Morocco and Congo during the 2026 World Cup qualifiers. If the Atlas Lions and the Congolese will still have to challenge Zambia, Tanzania and Niger in the first round of qualifiers for the next World Cup, Eritrea withdrew from the battle even before its first match. News confirmed on Friday by Fifa and CAF comes in a joint press release.
"Fifa and CAF confirm that the Eritrean Football Federation (ENFF) has withdrawn from the preliminary competition of the 2026 World Cup. Following this withdrawal, Group E of the CAF qualifiers will be contested by the five remaining teams: MoroccoZambia, Congo, Tanzania and Niger", specified the two authorities in their prise of joint speech. "All Eritrea matches have been cancelled, with the remainder of the Group E match schedule remaining unchanged."
The fear of seeing players not return
Absent from the world rankings due to the absence of an official match for more than 48 months, Eritrea will not even try to leave this place of the worst team on the African continent. According to information published across the Channel this Monday in the daily The Guardianthe local government pressured the Eritrean Football Federation to withdraw from the African qualifiers at the end of October.
Despite requests from ENFF representatives, the authorities imposed their choice. A measure which would have been motivated by the fear of seeing players from the selection taking advantage of trips abroad to flee the country. The authoritarian regime of President Isaias Afwerki, in office since 1993, is sometimes compared to North Korea and some residents could take advantage of football to escape this dictatorship.
A fear perhaps not completely unfounded since in 2019 for the last official match of the Eritrean selection, a defeat in Uganda (3-0), seven players defected during the trip. Ditto after the CECAFA Cup in Kenya in 2009 with twelve players missing when returning to their country. In order to avoid this leak, the power in place in Eritrea therefore decided to say stop to football.